Thank you for contributing to the ICS Political Action Committee whose mission is to support candidates for Illinois State office who have demonstrated support for chiropractic issues and recognize the value of chiropractic physicians in the health care system. Select your donation level below.
Also, Through October 31, 2020, your donation (both one-time and recurring) will give you entries for our 2020 PAC Raffle. You will have the chance to win AirPod Pro and a PhoneSoap 3 (UV Smartphone Sanitizer & Universal Charger).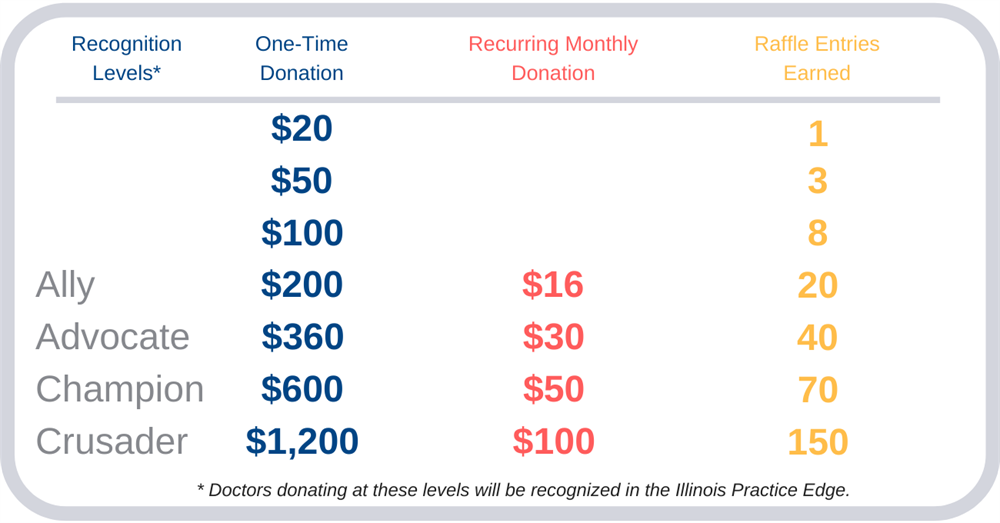 A copy of our report filed with the State Board of Elections is (or will be) available on the Board's official website (www.elections.il.gov) or for purchase from the State Board of Elections, Springfield, Illinois. Contributions to the ICS PAC are not deductible for federal or state income tax purposes.